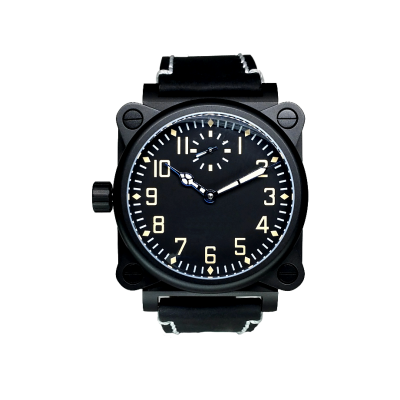 I16-Aviator-Basic
A special time instrument with an Asian movement, a new line in an affordable pricerange. The case is stainless steel 316l for professional usage. The design in style of a cockpit instrument and the closed back with engravings are...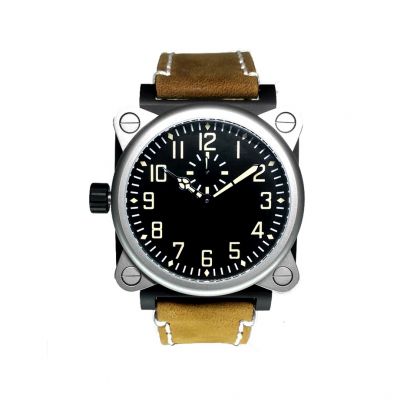 I16-Aviator1944
The most historical and excting model out of the Aviator Family is the Aviator1944 which comes with original historical LACO mechanism, made in Pforzheim/Germany during WW2 time in 1944. This Version has the second counter on the same...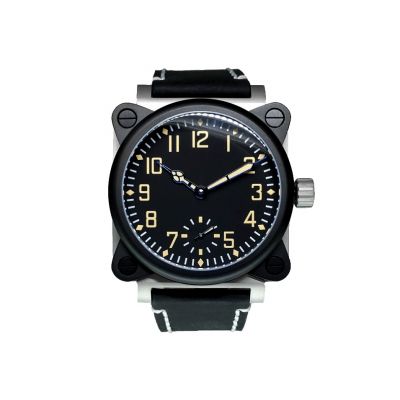 I16-AviatorPRO
The I16 AVIATOR PRO (PRO stands for professional) version has the second at 6 o´Clock position and looks different from the other models. Also the crown is placed on the right side of the case. The transparent case back shows the TNT...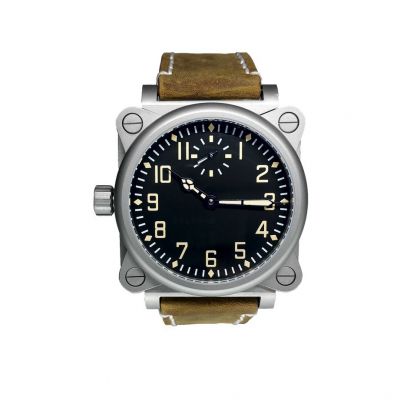 I16-Aviator-ONE
With the Aviator ONE, TNT is introducing the basic model of the I16 Aviator Model line. The design follows the board instrument of the I16 combat plane used during WW2. The I16 AVIATOR ONE version has, as the black RU version, the second...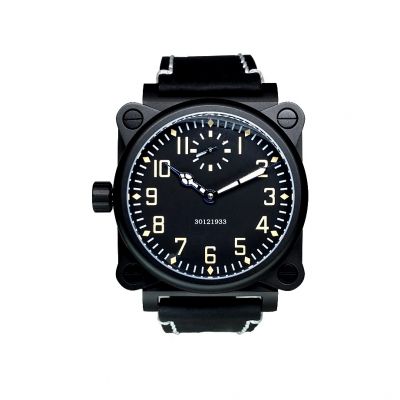 I16-Aviator-RU
For the russian watch.ru forum we created a limited edition of max 100 pieces. Inside this watch we have the standard UNITAS movement. A special time instrument with high quality swiss automatic movement. The case is stainless steel 316l...